Discover our range of timber species, grades, and sizes.
The first thing you need to know about Douglas Fir timber is that it's not your typical wood found in hardware stores. Timber is a structural wood beam that rivals steel and concrete; it's long-lasting, rot-resistant, and weighs less than steel but is just as strong. Timber have a high load-bearing capacity for use in building bridges, multilevel residential buildings, decks, or frames.
We supply timber, planks, or glulams suited to structural industry uses. Our timber are selected from managed coastal forests, ensuring that we provide only the best, high-quality timber available. We supply mostly Free of Heart Center (FOHC) timber and we also can supply Box Heart.
All our timber are available in the following finishes:
S4S nominal or specified sizes
Rough-sawn
Bandsaw 4 sides clean & bright
Circular sawn
Wire-brushed
Sanded 4 sides available upon request
Stain 4 sides available upon request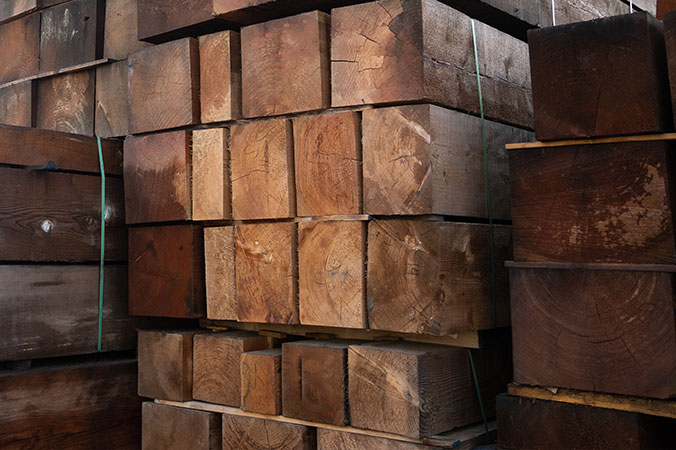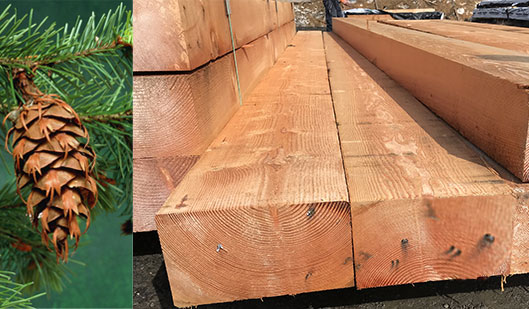 Douglas Fir (DFIR)
#1/BTR or select structural FOHC: Known for its strength, Douglas fir is a trusted and proven material. We buy the best grade available.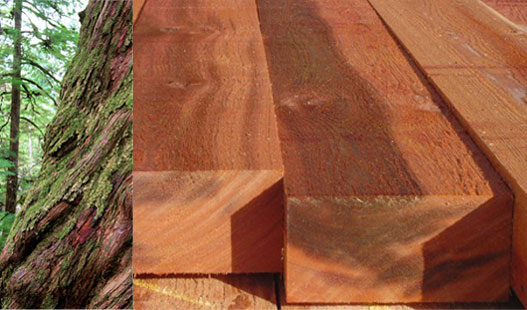 Western red cedar (WRC):
C/BTR MG & #2/BTR appearance: Western red cedar is primerely use because of his stability and durability for exterior use.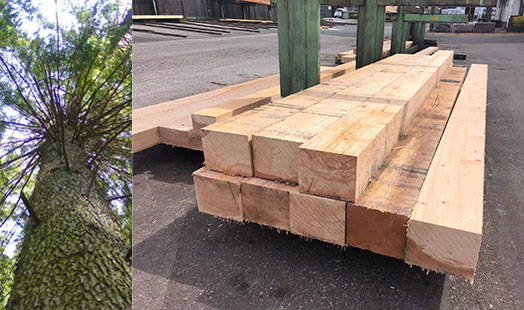 Western hemlock (WH)
#1/BTR & #2/BTR: The Western hemlock has a good strength and hardness, making it a sound timber choice.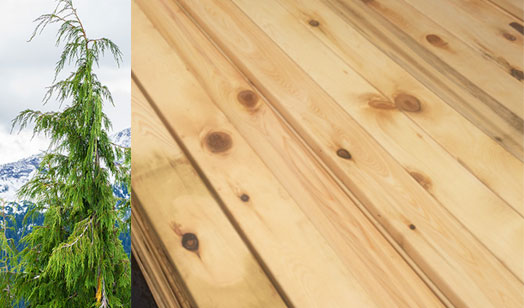 Alaskan yellow cedar (AYC)
#2/BTR appearance: One of the hardest cedars, this species is strong and highly resistant to the elements.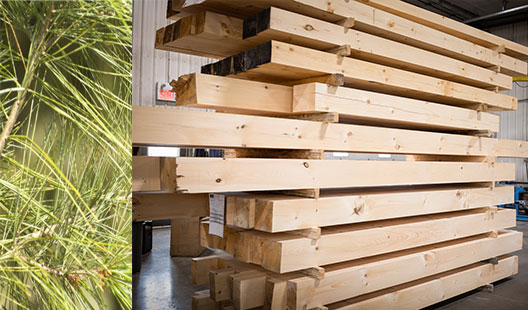 Eastern white pine (EWP)
#1/BTR & #2/BTR: This species offers a good quality-price ratio.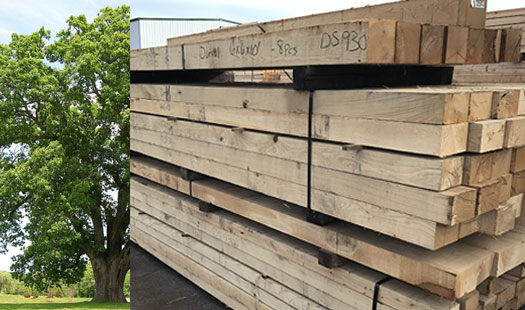 White Oak (WO)
Select Car Stock or Sound Square Edge: This species is very strong and dense, making it ideal for use in timber framed projects. Available in Vacuum dry-our specialty.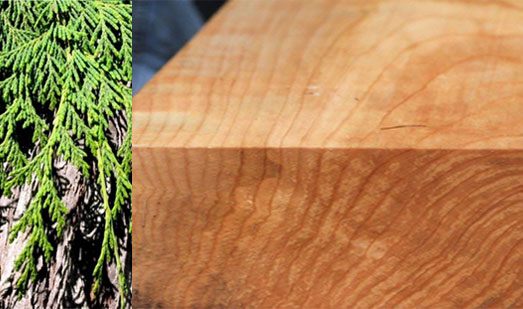 Port Orford cedar (POC)
#1/BTR & #2/BTR: Port Orford cedar, which is rot-resistant and hard for a softwood, is another option for exterior projects.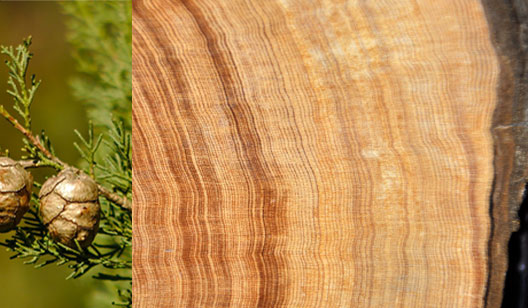 CYPRESS
#1/BTR and #2/BTR: Found mostly in eastern North America, this timber is known for its rot- resistance and suitability for exterior use.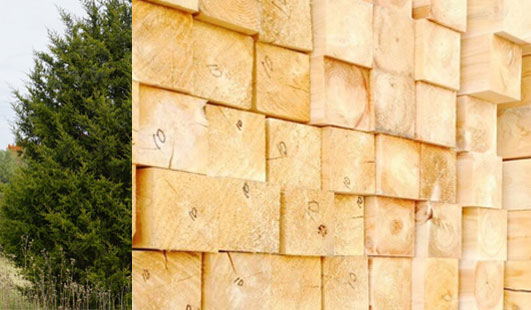 Eastern white cedar (EWC)
#2/BTR: Found mostly in eastern North America, this cedar is known for its resistance to rot, and insects, making for a very durable choice of timber.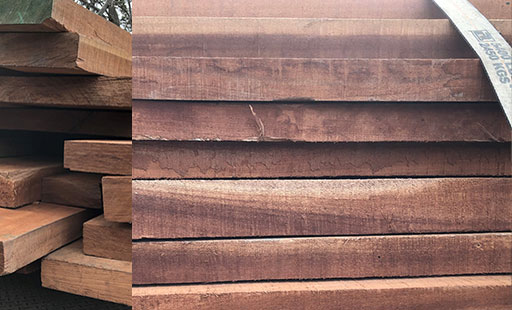 Exotics species
If you have something unique in mind or want your project to stand out, we have access to a range of other timber species. Want ipe or Spanish cedar. We can help with that, too!