Exceptional
Vacuum
Drying
Vacuum dried timber
Vacuum dry takes the drying process one step further by reducing the moisture in the core of the timber more than conventional kiln drying. This is what we do best. Our drying method can dry our timber to an average moisture content of 19% of m.c. avg., producing timber that meets engineering specs for commercial or even residential construction.
We can dry timbers up to 65 feet. Our vacuum drying process improves the quality of our timber and allows us to dry timber in weeks instead. We specialize in drying white oak timber, and we're your ideal partner for Douglas fir.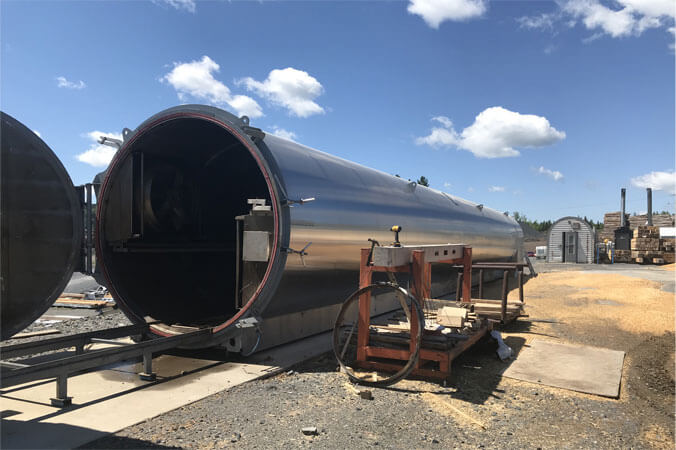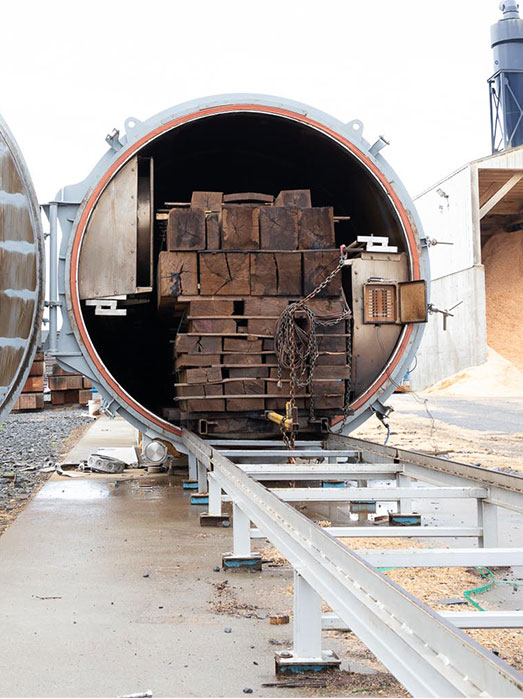 At Dorval Timber, we offer different kinds of exceptional vacuum products to better suit your needs.
Surface dried
Ideal for painting, staining, or interior applications.
Surface-dried 3-inch
More specialized process for special requests.
Surface-dried white oak timber